Description
Remote Monitoring
Cell Monitoring with Active balancing
Thermal monitoring for safe usage
95% Roundtrip efficiency
Electrical specifications

Nominal Voltage (V) :

51.2

Nominal Capacity (Ah) :

400

Working Voltage Range (VDC) :

42-58.1

Internal resistance (mΩ)

≤32 @ 50% SOC

Peak Current (A)

450A@2s

Efficiency

>95%

Self Discharge

<3% Per Month

Short Circuit Protection (us)

200-600

Battery capacity (kWh)

20.48

Charging Specifications

Recommended charge current (A)

160

Maximum charge current (A)

200

Charge Target Voltage (V)

58.1

Charge Protection voltage (V)

58.8

Discharging Specifications

Recommended discharge current (A)

160

Maximum discharge current (A)

200

Continuous Discharge (KW)

10

Discharge Target Voltage (V)

42

Discharge protection (V)

41

Mechanical Specifications

Dimensions : (L*W*H)

1200X900x400(mm)

Weight (Kg)

125 ± 2

Power Terminal Type :

M6

Case Material : 

Sheet metal

Cell Type Chemistry

LiMn2O4+LiMnO2

Working Environment

Charge recommended temperature (°C)

5 ~ 30

Discharge recommended temperature (°C)

5 ~ 35

Working temperature(°C)

0 ~ 45

Storage temperature (°C)

-10 ~ 55
Batteries for golf carts
Golf carts are among the many vehicles that benefit from lithium-ion batteries. DC Battery offers easy-to-use LiFeP04 battery solutions for your vehicle that are superior to lead acid batteries. You benefit from less weight, more power and zero maintenance! Our Li-Ion batteries allow you to get more mileage on a single charge and stronger acceleration on hills with less charging time. They last longer, saving you money and maintenance.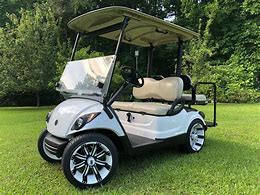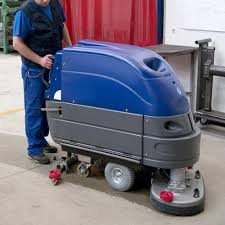 Longer lasting industrial equipment without maintenance
DCBattery industrial lithium-ion battery packs were designed as a plug-and-play option for commercial and industrial electric vehicles currently using lead acid batteries. By upgrading to a 48-volt lithium-ion forklift battery, for example, your vehicle will gain power and weight, while increasing hours of operation and requiring no maintenance! You'll also increase charging speed, with no "cool down" period before recharging.
| | |
| --- | --- |
| Description | Units |
| Electric potential | 12 Volts |
| Capacity of the battery | 170 AH |
| Chemistry | LifePO4 |
| Life Cycles | 2000 Life cycles |
| Power consumption  | 2176 WH, 100% usable capacity. (80% depth of discharge),  |
| Max power | 85A max, charging current |
| Weight | 37,5 lbs |